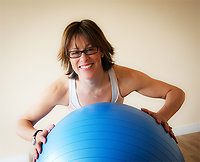 Pilates Classes in Oxhey and Watford
Welcome to www.pilateslifestyle.co.uk
strength and mobility both physically and mentally
2022- WHAT WILL IT BE FOR YOU?


2022 still keeps Zooming, so you can get on board our zoom classes in the privacy of your own home and pick up new skills and movements that will motivate and challenge your physical and mental strength. Zoom has been a great support bubble. It is also so easy to access that often you can do several more classes a week than you would in a gym or studio.

Or you can visit my fabulous bright Home Studio for 1:1 or 2:1 personal training. Try out the Reformer, Arc Barrel or Pilates Wunda Chair with a programe designed especially for you. Bring a friend and have a joint mat class. please call or email me for any information you require.

Pilates is an amazing way for you to understand how to get more from your own body. To be able to move freely with postural awareness into strong weight baring positions is extremely rewarding. Balance, strength, and improved flexibility are some of the tools we are constantly enhancing during the classes. Pilates is an essential maintenance for the body and of vital importance to any serious athlete. Our Pilates Classes are designed for those who want to gain body strength and awareness, avoid or recover from injury and improve balance and posture. When the exercises are performed correctly Pilates will prevent and help with chronic back pain, shoulder and any joint pain which can be restricting your lifestyle. Pilates will also improve muscle tone, circulation and increase energy resulting in you moving better looking good and feeling confident and stronger within.


PILATESLIFESTYLE 2021 ZOOM TIMETABLE

MONDAY
9.30-10.20am Pilates all levels
6.30-7.30pm Pilates all levels - with Amanda

TUESDAY in May
9.30-10.00am Large Gym ball, Roller, or Resistance bands and handweights

WEDNESDAY
7.00- 8.00pm Pilates all levels - with Amanda

THURSDAY
10.00-11.00am Pilates for all levels with 5 minutes optional relaxation - with Amanda
6.30-7.30pm Pilates for all levels with 5 minute optional relaxation

SATURDAY
9.45-10.40 Pilates all levels

SUNDAY
No classes at present

ADDITIONAL LARGE GYMBALL CLASS

Class Prices
£7.00per class, email for multiple class prices and for booking details

All of our instructors are highly trained with the likes of Polestar UK, Lynn Robinson at Body Control Pilates, James D'Silva of Garuda Yoga and Pilates, and Glenn Withers of Appi Health Group. Our best interest is in you.

Class descriptions can be found on the Pilates page

Pre Natal Pilates Classes & Corporate Classes Available


Location
All our Classes and our 1 to 1 private classes are held within our studio on the 2nd floor Argyle House Northwood Hills. Riverside Physio share the same building offering a superb wellness centre across all of north west London.

Our Studio is fully equipped, bright and airy with plenty of parking. Northwood Hills underground station is just across the road and there is a good bus network for the surrounding areas including Eastcote, Pinner and North West London.

Private classes can also be arranged with one of our teachers in the comfort of your own home.

For prices or further advice please email me info@movement4all.co.uk
My Profile
I have been teaching Pilates for 13 years and I have had the privilege of working with some of the highest regarded Instructors and Physiotherapists in the industry. I have based my technique on the emphasis of encouraging one to understand how to move well and acheive challenging positions with skill and full body intergration rather than with an instruction.
My drive comes from my clients, many of whom have grown with me and you can see my passion in the way that I teach. I will encourage and challenge you to achieve the exercises that you are capable of so you can reach your full potential safely and correctly. I enjoy working with both Children and adults and I will adapt the exercises appropriately so that each client will benefit and get a full workout.

I aim to help you improve your performance whether you are a competitive sports person, recovering from an injury or illness or requiring postural alignment for pain relief and improved mobility.

I am qualified to teach in GP referral schemes and pre and post natal Pilates classes


All classes are aimed to be fun yet challenging. Studio classes are small 6-8 people so you can achieve the benefits.
For further details click on Pilates in the menu.


I am also a qualified homeopath, so my approach is fairly holistic incorperating mind with body which compliments the principles of Joseph Pilates.



Pilates Lifestyle by Amanda Kersen